Black Friday is by far the best time to score a deal on an Osmo product. DJI has discounted almost their entire range of Osmo products and you can save up to $100 during the sale.
DJI Osmo Action
Original Price: $379Black Friday Price: $279
The Osmo Action was released by DJI in May of this year to compete head-on with GoPro. It's one of the only action cameras to have dual-screens, with one on the front so that you can see whether you are in the frame if you are vlogging.
The Osmo Action shoots 4K video at 60 frames per second. This impressive frame rate allows the camera to give you up to 8x slow motion in 1080p at 240 FPS. It is also waterproof up to 11 meters without a case, which allows you to be more creative in your filmmaking.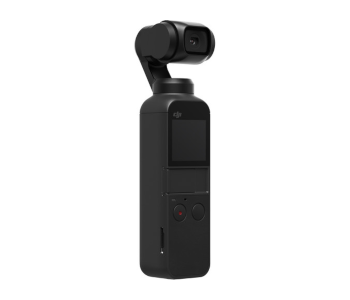 DJI Osmo Pocket
Original Price: $399Black Friday Price: $309
The DJI Osmo Pocket is an extremely unique action camera since it's the only 3 axes gimbal-stabilized camera that can fit in your pocket. This means that the Osmo Pocket has unparalleled stability resulting in smooth footage even if you are jogging. Additionally, it has a compact design that's easy to operate with a single hand.
The Osmo Pocket also has a powerful set of film modes such as ActiveTrack where the camera will rotate to follow a subject. It also comes with an app you can use to edit videos.
The Osmo Pocket can shoot 4K video at 60 frames per second and 1080p at 120 frames per second. It has a great battery life and you can operate it for up to 140 minutes before needing to charge.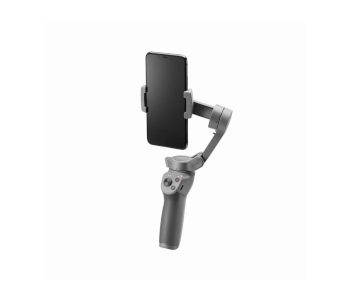 DJI Osmo Mobile 3
Original Price: $109Black Friday Price: $119
The DJI Osmo Mobile 3 was recently released by the company and it allows you to stabilize your smartphone video. Influencers find this particularly useful because without it your shots can look blurry and unprofessional. Have you ever seen those billboards with photos that are shot on iPhones? They were likely shot using a stabilizer for better results.
The Osmo Mobile 3 finally folds down into a small and portable size. It weighs 405 grams which makes it lightweight and easy to bring with you.
There are numerous automatic modes built-in the Osmo Mobile 3. It has active-track like other Osmo products and you can program it to take a panoramic photo by automatically moving around and stitching together all of the images it takes. It's easy to control with a single hand as well.
DJI Osmo products are the perfect way to up your photography and video and bring it to the next level. In the age of Instagram and YouTube, it's no longer enough just to take photos and videos. Getting an Osmo product can make your work shine.